Adapting to digital:
Asset managers' biggest questions
How can we make advisors' digital interactions with investors as effective as in-person?
How can we help advisors lead investors through market uncertainty?
A Digital-First Approach to Client Connections
Ulicny digital toolkits allow advisors to engage digitally with clients without sacrificing the quality of in-person connections. The complete articles, social media posts, and conversation guides help advisors confidently support investors through these volatile times.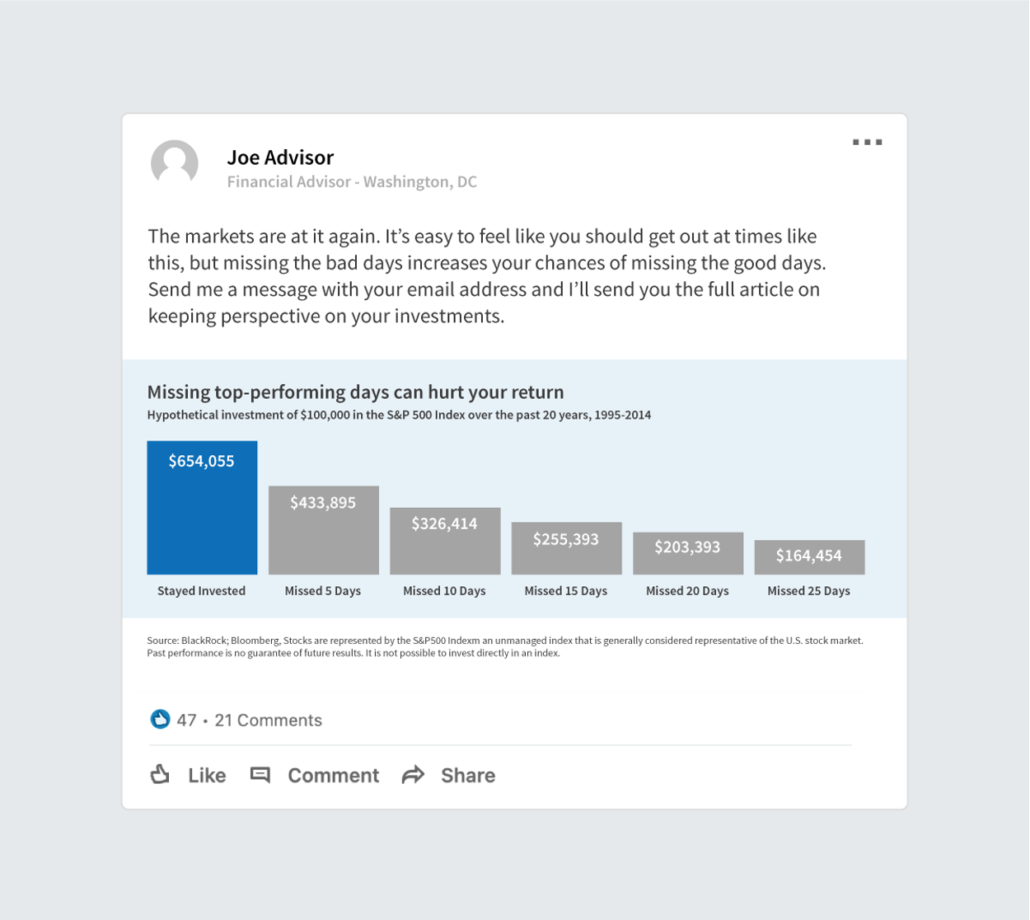 Post a graphic to social media 
How it works:
The advisor shares a social media post on LinkedIn. 
The post includes a graphic from "Taking the Long View," shown here, explaining how some of the market's best days can follow its worst, and how missing just a few of those days can have a significant effect on long-term performance. 
The advisor can add a personalized message, inviting engagement.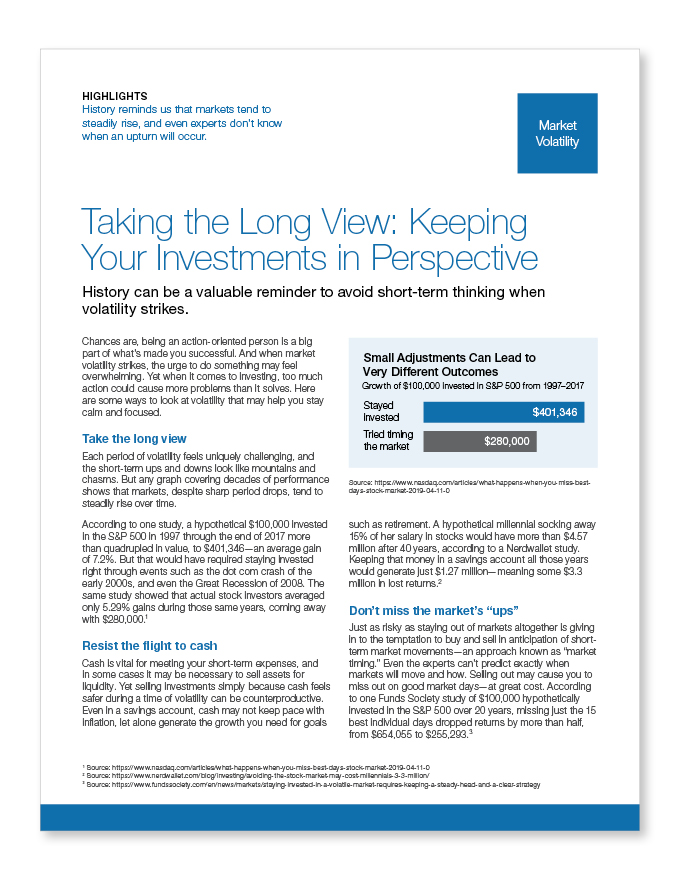 Email an article 
How it works:
The advisor sends an email to clients or prospects who comment on, like, or share the LinkedIn post—offering to meet and discuss how "Taking the Long View" can help them face volatility. 
The digital toolkit provides a ready-made PDF version of the article for the advisor to include in the email.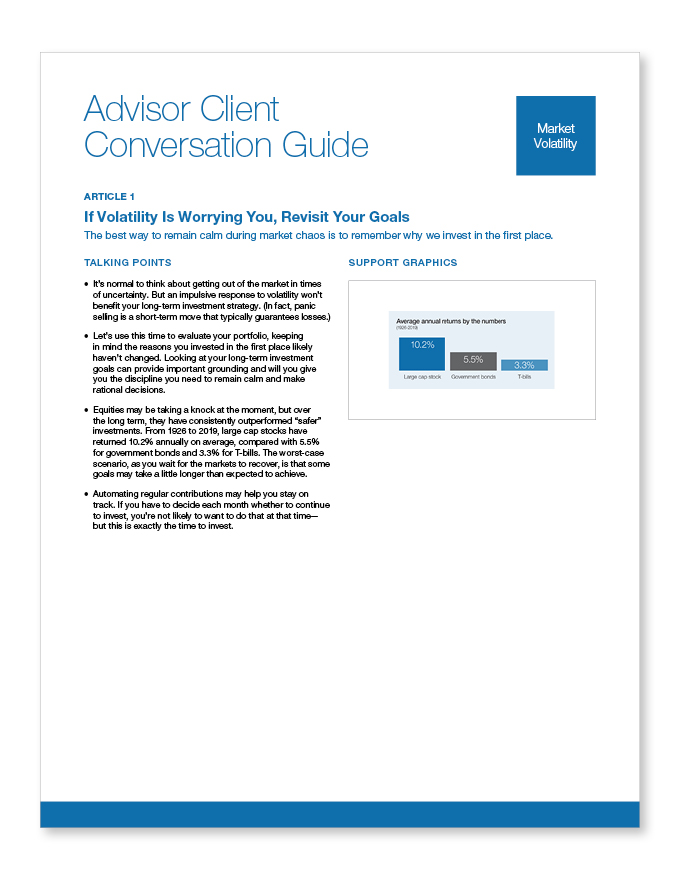 Have a virtual meeting 
How it works:
The advisor conducts a digital meeting—via Zoom, WebEx, or another videoconferencing platform—and uses the conversation guide with its clear, relevant visuals and easy-to-use talking points to have meaningful conversations with investors. 
Download your free Ulicny Digital Toolkit now:
Taking the Long View: Keeping Your Investments in Perspective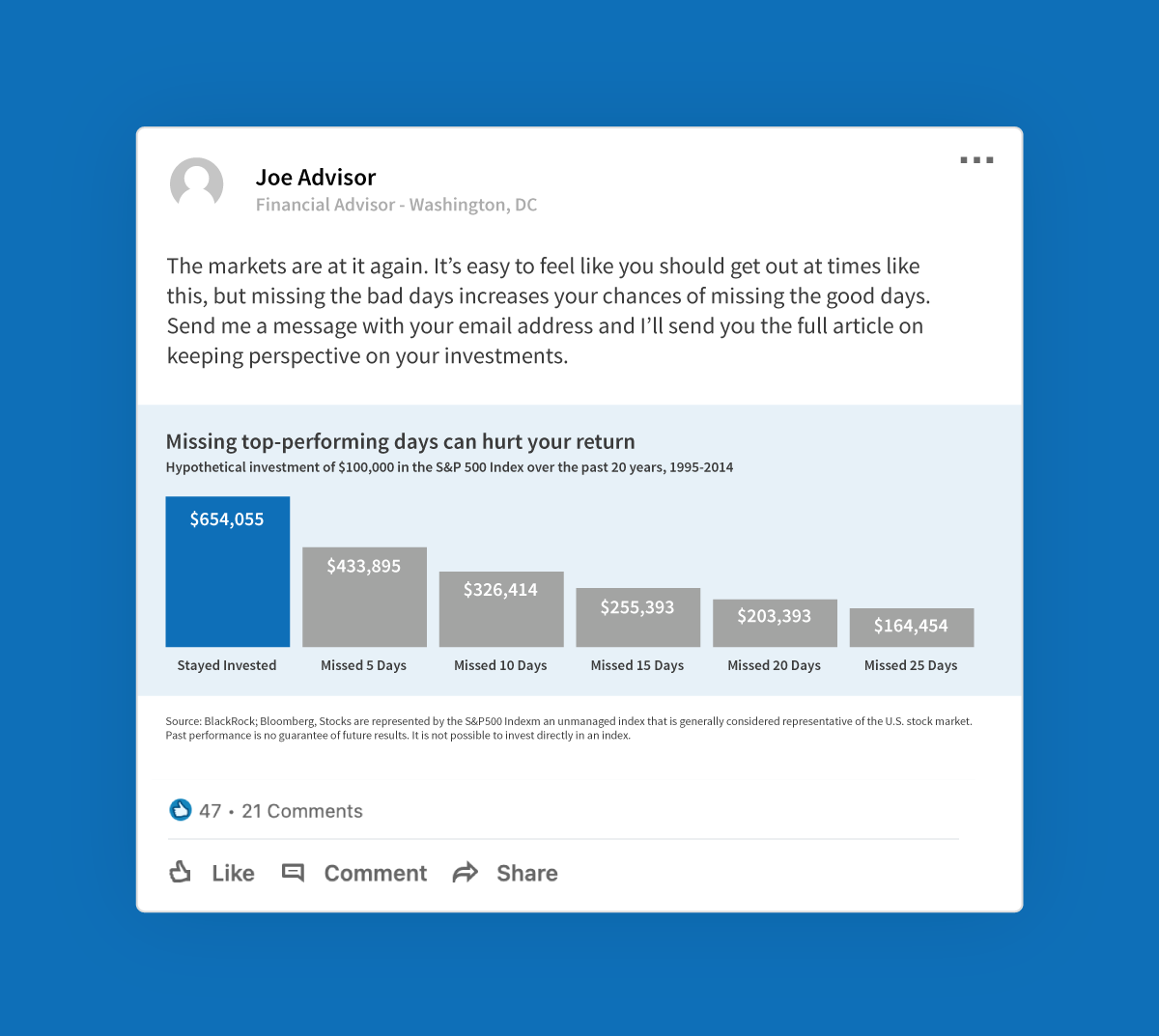 A Social Media-Ready Graphic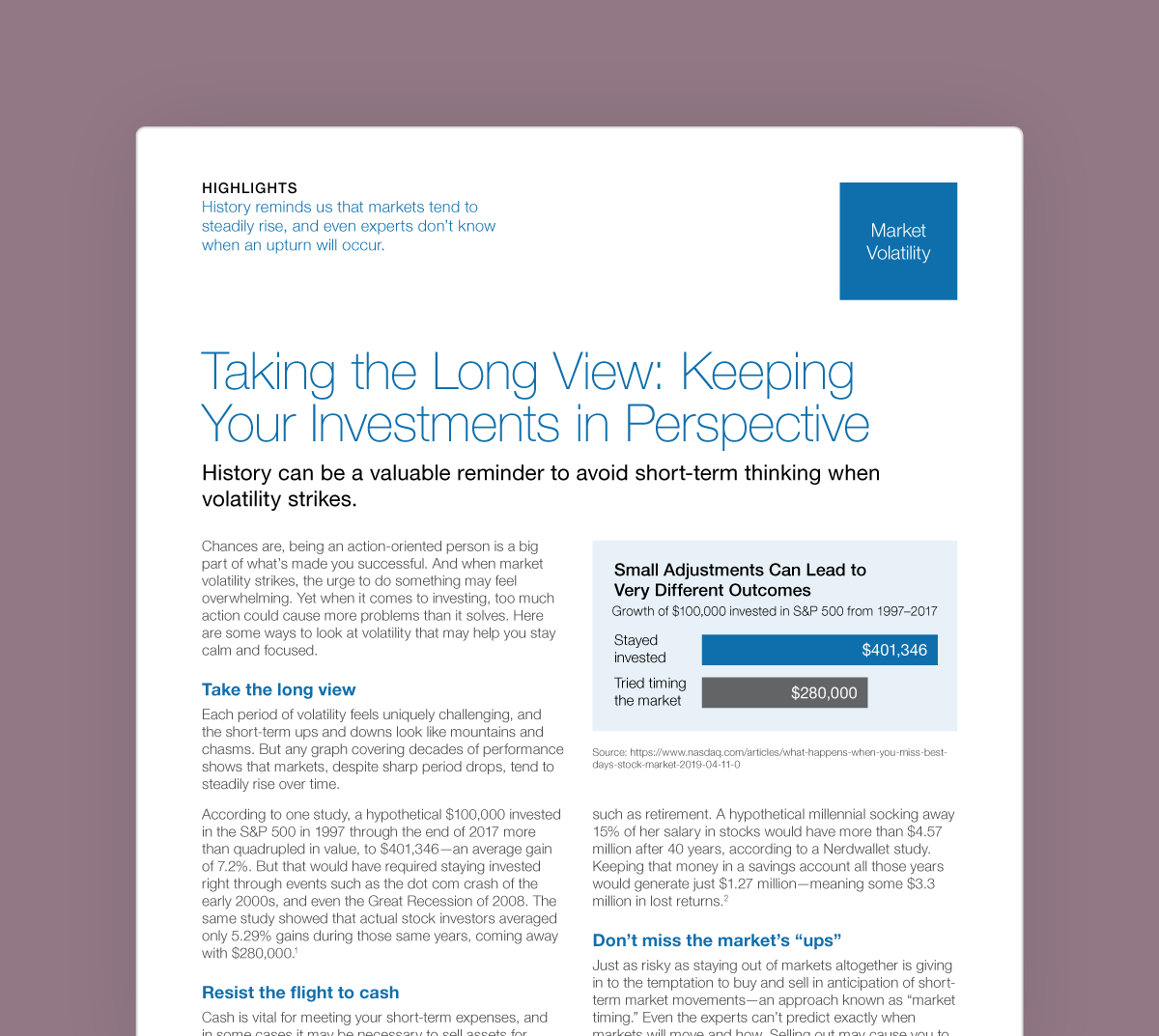 An Investor-Ready Article