We have all worked in senior marketing roles with major financial brands. We know the pressures you face with deadlines, compliance, and profit margins, so we always deliver content that is on target and on time.
We attract the best industry creatives in strategy, writing, and design—veteran professionals who thrive working at a corporate level. This means Ulicny is always here for you, ready to execute out of the box and outside 9-to-5 hours.
We have over 30 veteran writers, designers and marketing strategists across the U.S.
Ulicny has spent over 20 years serving top financial groups.
Each specialist and creative has a minimum of 10 years of industry experience.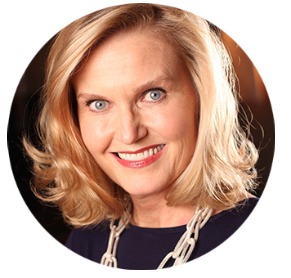 Jeanie Ulicny, principal of Ulicny Financial Communications, has more than 25 years of experience in the financial services industry. She advises investment management and brokerage companies on strategic development, specializing in the areas of corporate positioning, branding, and marketing communications.
Jeanie began her career with Fidelity Investments, where she managed corporate advertising, direct mail, and video for Fidelity's Retail division. While at Fidelity, she developed and executed advertising campaigns that helped the company weather the crash of 1987 and the "mini" crash of 1989. Moving to Fidelity in Luxembourg, she built the direct sales market in Europe, with special emphasis on Germany and France.
Back in the U.S., Jeanie consulted for Charles Schwab and Wells Fargo before becoming vice president of marketing at Montgomery Asset Management in San Francisco. At Montgomery, she built a marketing infrastructure that helped to double assets under management within two years. Her integrated marketing communications strategy included public relations, advertising, direct mail, and shareholder services. She also created the industry's first interactive website, at the time an untested channel, for Montgomery.
Jeanie was born and raised in Pittsburgh, PA. She received her B.S. degree from Pennsylvania State University.