I sat down recently with RIA Marc Freedman of Freedman Financial, part of LPL Financial, to talk about ways he's helping investors stay calm amid market uncertainty. The most surprising thing I heard? When market volatility took hold earlier this year, Marc did not call his clients.
Earning trust one communication at a time
Freedman's plan for creating thoughtful, and frequent, investor communications was simple. "We said, rather than calling our clients, let's create an email newsletter that will come out every Friday. It's three stories. We don't talk about the markets. We don't talk about a particular stock or a particular investment. None of that. We want to provide you with financial advice in a language you can understand."
Freedman explained his team's process for producing their weekly newsletter. "Unlike many financial advisors who choose to buy a prepackaged newsletter, we collect all of our own content. Every day when I see an article that I've enjoyed, I grab the story and I forward it to Jodi, my assistant. It's really not that complicated, but it requires us as financial advisors to be aware of what's going on in the world."
While Freedman and his team developed their own process for producing a weekly newsletter, many advisors need support setting up and maintaining regular communications. What kind of articles to include, how often to send, and how to implement in a way that makes it easy to stay in regular, contact with investors are important factors in designing and executing an email newsletter. Getting on a regular schedule is also key to building loyalty and creating anticipation. One additional thought: When it comes to design, advisors may want to make sure their email newsletter is both mobile and printer-friendly.
Tailoring communication to your audience
Another important way Marc and his team reach investors on their terms is by making sure the message—and the delivery—match the preferences and comfort levels of their investors. "Sixty-five percent of our clients are in retirement," Freedman says, "so this isn't about 30-year-old and 40-year-old clients. The client base that is older, the group that's approaching retirement and in retirement, needs to be talked to differently."
For Freedman and his team, this means largely avoiding more modern communication methods—social media, for example—in favor of live interactions, which for now means remote meetings. "We had a Zoom call with a 90-year-old, and it was as if he was seeing me in my office. He happened to live one town away, and we both said that we're using Zoom as a short-term solution. We are truly looking forward to the days when we can get together and see one another face-to-face."
Advisors today need to reach investors where they are, and no single approach works for all. One way to capture investors' communication preferences is to discuss them during client onboarding. Knowing what clients want, along with keeping those preferences updated as technology and communication practices evolve, is a smart way to develop a segmented client communications plan—one where advisors know exactly how to use digital modes (Zoom, email, social media, and podcasts) as well as more traditional methods like phone and print materials—to stay connected.
Making the most of remote meetings
In addition, Marc and his team have begun hosting weekly videoconferences for clients. "Every Thursday, we do a video town hall through Zoom. We have over 100 people who continue to sign on, and I don't even know what we're going to talk about on Thursday, but people want to come. They invite people!"
Providing investors with an optional, prescheduled way to check in and hear from their advisor on the latest market updates can be an effective way to continue building trust—especially when they can't meet with their advisor in person. Topics covered in Freedman's sessions mirror the information and resources you find on the Freedman Financial home page: perspectives for small-business owners, how to avoid financial scams, and insights into how the COVID-19 crisis is affecting people's retirement plans.
Freedman adds, "I think the Zoom technology is going to be something that we are going to grow more comfortable with, though I do think there is going to be this need for nurtured relationships that are personal as well."
Setting up a regular town hall-style meeting requires more than technology. Advisors need to consider how they'll draw investors in and give them a reason to join these meetings. They also need to set expectations for how the conferences will be handled. Will there be a weekly topic, guest speaker, and Q&A? Structuring the sessions effectively and getting feedback from clients on what they want to hear about are key to making them successful.
Even as more communication moves online, Marc and his team continue emphasizing the importance of personalized engagement. "We've been talking about how we can reach out to clients who live within a 10- or 15-mile radius of our office and make a visit to their home, not to interact—but just to deliver some kind of a gift. We want to do something that's personal that goes door-to-door, because we've missed seeing them in person."
Understanding and serving investors based on their specific communication needs and preferences—how and how much they want to hear from you—is the key to managing uncertainty in any kind of market environment. With so many ways to communicate today, developing a plan that uses the right mix of online, phone, and in-person interactions makes clients feel heard, informed, and well supported.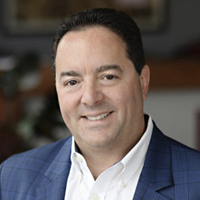 Since joining Freedman Financial in 1991, Marc has become known for his dynamic client meetings, enthusiastic presentations, and delivering financial advice in a language you can understand®. He is quoted both nationally and abroad on financial planning issues in print, television and social media.
Since, 2013, Marc has hosted a weekly radio show, Dollars & Sense on Northshore 104.9FM; it can be heard 8-9am every Sunday morning. As a respected orator and writer, he has also authored Retiring for the Genius and Oversold and Underserved, available on Amazon.com.
A graduate of Babson College, Marc is a CERTIFIED FINANCIAL PLANNERTM professional and maintains his Series 7, 24, and 63 securities registrations through LPL Financial. In 1985-1986, he traveled with the international music and leadership organization "Up with People"
Marc is an avid fan of the Boston Red Sox, Celtics and Patriots. He enjoys playing piano, hosting karaoke shows, public speaking, eating out and traveling.
Marc and his wife, Laura, have been married for 27 years and are the proud parents of five children, Mindy, Ilana, Jerry, Noah, and Corey.